What some call the Royaumont "miracle" no doubt reflects the felicitous combination of the outstanding beauty of the site, its flexible and independent legal structure and a steadfast cultural purpose.
Francis Maréchal
General manager
---

Download our corporate brochure
---
The origins of a Heritage Site for Culture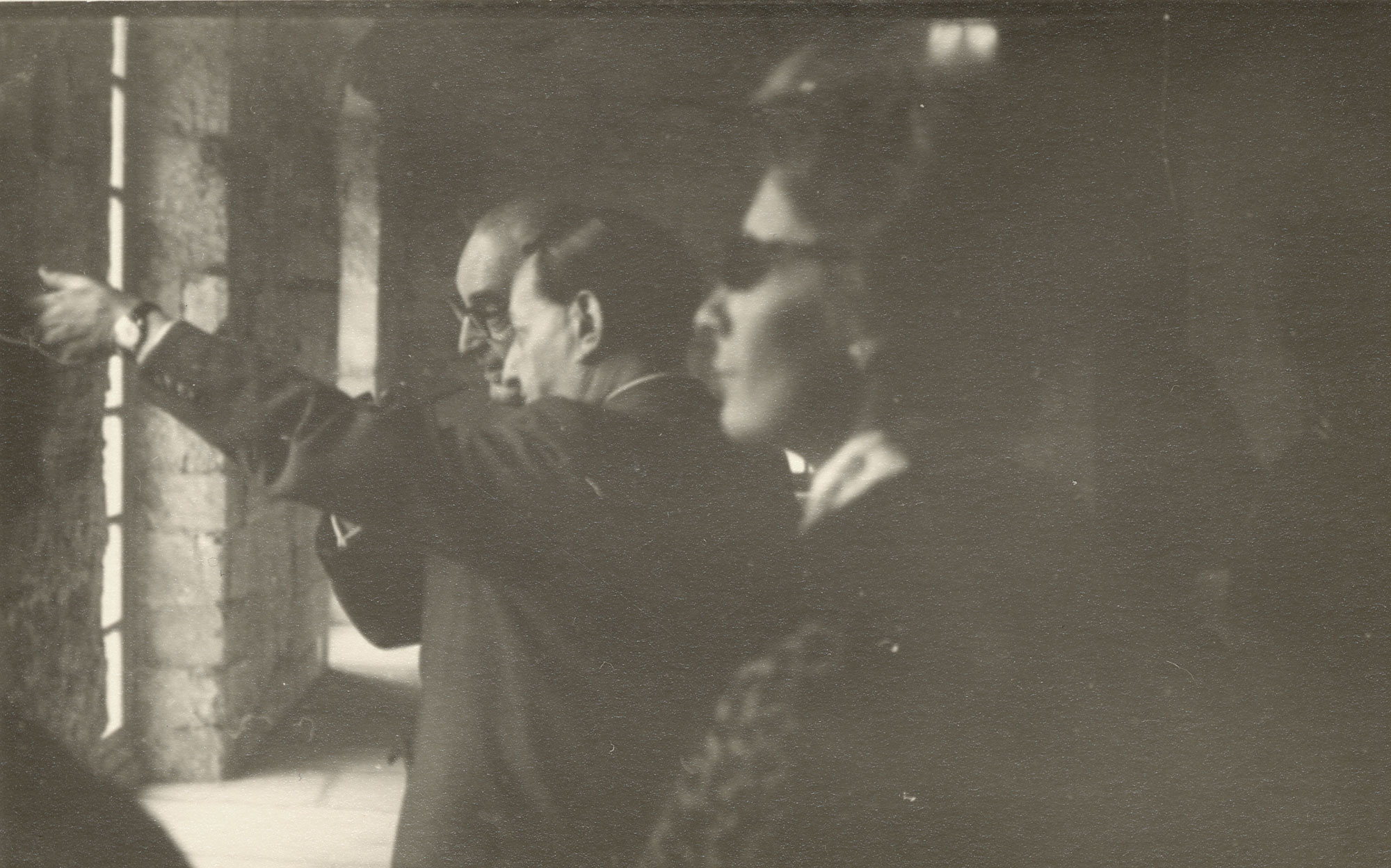 After Jules Goüin purchased the abbey, Royaumont was used for more than thirty years as a country home. It also served as the Scottish Women's Hospital from 1915 to 1919 during the First World War.

In 1936, with the support of the Revue musicale association, Jules Goüin's grandson Henry Goüin decided to make the abbey available for public concerts. In 1938, he and his wife, Isabel Goüin-Lang, inaugurated the Foyer de l'Abbaye de Royaumont to offer artists and intellectuals "a place to meditate – and possibly to create – for those who all too often are forced by the need to make ends meet to live in places where beauty and poetry are absent […]."

The project was made permanent 26 years later, in 1964, when a foundation modelled on American private-sector foundations, the Fondation Royaumont (Goüin-Lang) pour le progrès des Sciences de l'Homme, was set up with the support of André Malraux and endowed with the abbey and the park, which it now owns. It was a forerunner of the Centres Culturels de Rencontre (Heritage Sites for Culture) established by Jacques Rigaud in 1972 as a way to give historic monuments that no longer serve their initial purpose a new lease on life by setting up a permanent cultural project. The Royaumont Foundation was one of the five founding members of the initiative, which was supported by Jean Salusse, Director of the Caisse des Monuments Historiques, and Jacques Duhamel, Minister of Culture at the time.

For over 55 years, the Royaumont Foundation has worked to support cultural projects. These are described in the two books published on the occasion of its 50th anniversary: Le cas Royaumont and La dynastie Goüin & l'abbaye de Royaumont.
* Speech by Henry Goüin, in Bulletin de l'Ecole Bossuet, June 1955, p. 24-30
---
The economic model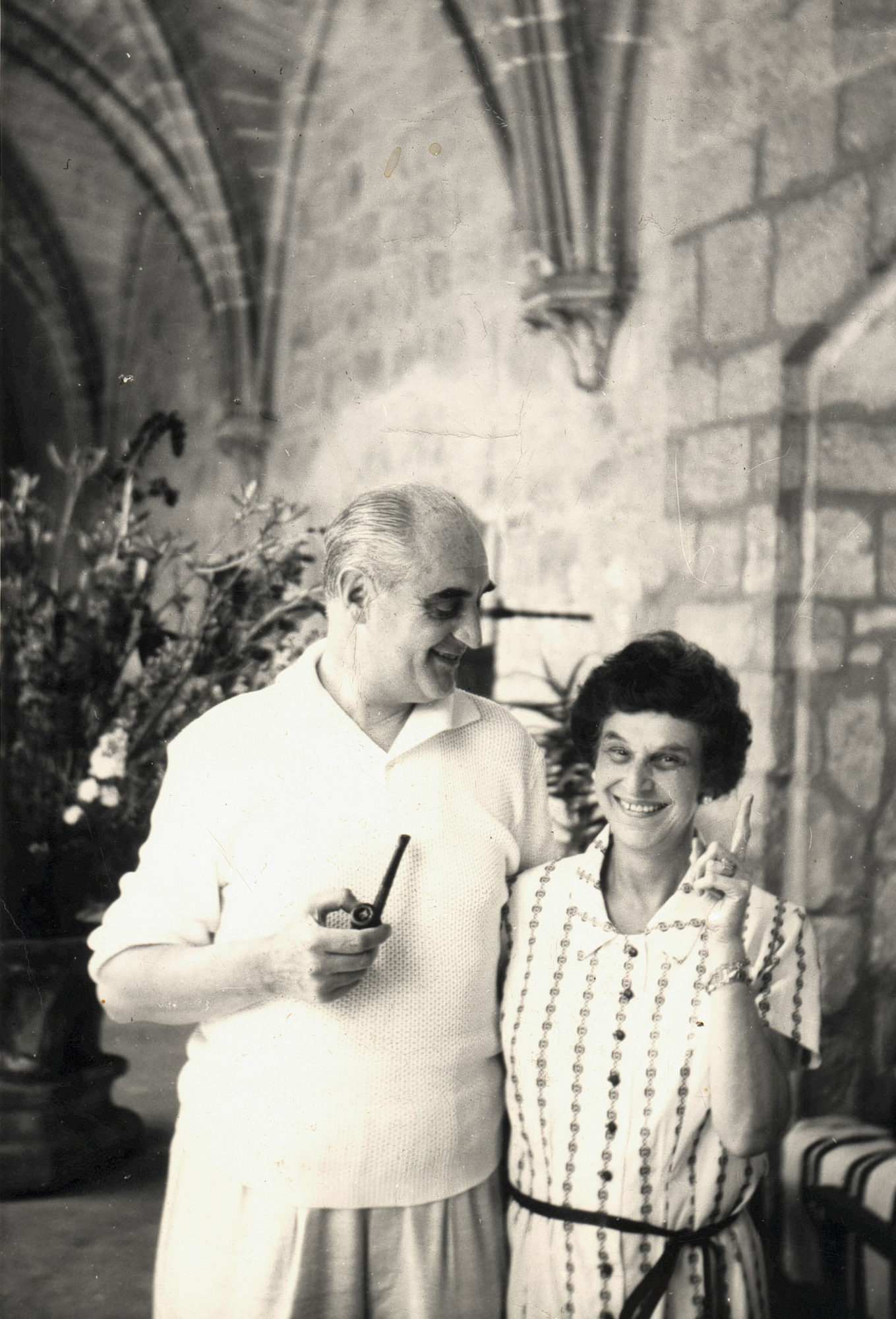 Initially the inspiration of Henry and Isabel Goüin, a husband and wife team of philanthropists and music-lovers, the Royaumont Foundation was set up as a pioneering cultural endeavor supported by public subsidies, private patronage and its own funds.

Based on an excellent working relationship between the French government, the Ile-de-France region, the Val d'Oise department and subsequently the municipal communities, public subsidies now account for 31% of the Foundation's operating resources.

Sponsorship by businesses (including the members of the Henry Goüin Committee), family foundations and individual philanthropists (the major donors of the Cercle Saint Louis and the Friends of Royaumont Association) accounts for 14% of the operating budget, i.e. 52% of the funding for artistic activities.

The Royaumont Foundation also reaches out to the business and intellectual communities through its active hospitality policy designed for companies and scientific institutions. The Foundation's integrated accommodation and catering services host residential seminars, symposia, evening events and international conventions. The Foundation, which has more than 60 employees, manages the full range of these activities at the site.

Abbey visit entrance fees, Festival ticket sales and artistic co-productions also help fund the Foundation's activities.
The Foundation strives to diversify its resources as far as possible to consolidate the independence and the future of its activities.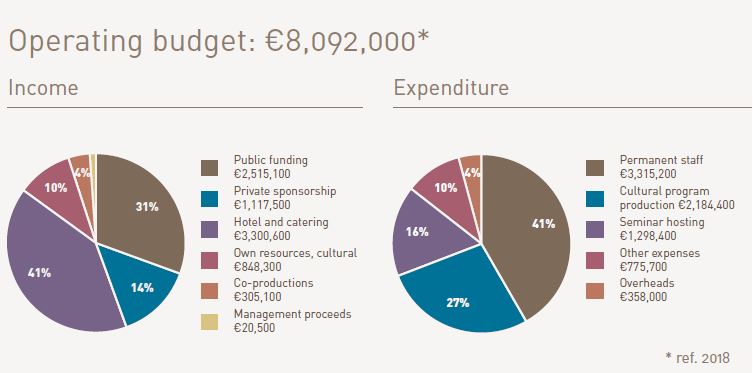 ---
The board of directors
Emmanuel d'André, Président d'honneur
Aldo Cardoso, Président
Antoine Mory, Trésorier

Samira Aidoud, Conseillère Régionale d'Ile-de-France
Pierre Clause, Président de l'Association des amis de Royaumont
Gilles Demonet, directeur de l'Institut de recherche en musicologie, représentant du CNRS
Daniel Desse, Conseiller départemental du Val d'Oise
Gérard Lambert-Motte, Conseiller départemental du Val d'Oise
Jean-Yves Larrouturou, membre à titre personnel
Anne-François de Lastic, représentant la famille des fondateurs
Sophie-Caroline de Margerie, Conseillère d'Etat
Laurent Roturier, Directeur de la DRAC Ile-de-France
Cédric Sabouret, Conseiller Départemental du Val d'Oise
Amaury de Saint-Quentin, Préfet du Val d'Oise
Lucia Sinapi-Thomas, membre à titre personnel
Sylviane Tarsot-Gillery, Directrice générale de la création artistique
Bruno Turbat, Président du Comité Henry Goüin
Hélène Vareille, membre à titre personnel
Chantal Villalard, Conseillère Départementale du Val d'Oise
---
Les réseaux professionnels

La Fondation Royaumont n'a jamais voulu mener ses activités de manière isolée ni enfermer dans un système autarcique les initiatives qu'elle engage et l'expérience qu'elle acquiert. Elle souhaite au contraire :
donner aux actions qu'elle entreprend un prolongement et une efficacité plus grands que ce qu'elle pourrait seule assurer,
faire partager les convictions et les idées qui fondent son action,
nourrir ses propres réflexions par un échange avec d'autres, en France et hors de France,
s'associer à des initiatives culturelles ayant une communauté d'objectifs avec elle et pouvant enrichir sa propre action.
La Fondation Royaumont est membre de :

› Admical (carrefour du mécénat d'entreprise)
› Association des Centres Culturels de Rencontre (réseau européen des centres culturels installés dans des monuments historiques)
› Association Parcs et Jardins de l'Oise
› Association Parcs et Jardins de Picardie
› Association Pays de Roissy -CDG
› Association Européenne des Conservatoires
› Association Internationale des Bibliothèques Musicales (AIBM)
› Association Jardins et Châteaux autour de Paris
› Association Parcs et Jardins du Val d'Oise
› Association Roissy Développement
› Centre français des fonds et fondations
› Charte européenne des abbayes cisterciennes
› CNV (centre national de la chanson, des variétés et du jazz)
› Comité Régional du Tourisme (Paris Région)
› Festival Ville des Musiques du Monde
› France Festivals
› Futurs Composés, réseau national de la création musicale
› Profedim (syndicat professionnel des producteurs, festivals, ensembles, diffuseurs indépendants de musique)
› REMA (réseau européen de musique ancienne)
› Ulysses, a European odyssey for young artists
---
Browse our corporate brochure
---