Experience a musical interlude just for your group
The Royaumont Foundation is well-known for discovering new talents: Philippe Jaroussky, Natalie Dessay, and many others, gave their very first recitals in the framework of our vocal music workshops.
Read more
Our focus on vocal performance, as well as on keyboards and composition have all contributed to the international renown of the Royaumont Center for music and dance. These artists' talent is showcased by Royaumont's remarkable instruments, such as the Cavaillé-Coll organ or the Vater harpsichord.
We can organize daytime and evening concerts, to supplement a simple visit or in conjunction with a stay at the Abbey. A time for discussion with the artists can be arranged after the performances.
We can also organize musical conference, with the participation of the Foundation's art teams or our associates (journalists, musicologists, instrument makers…)
Vocal music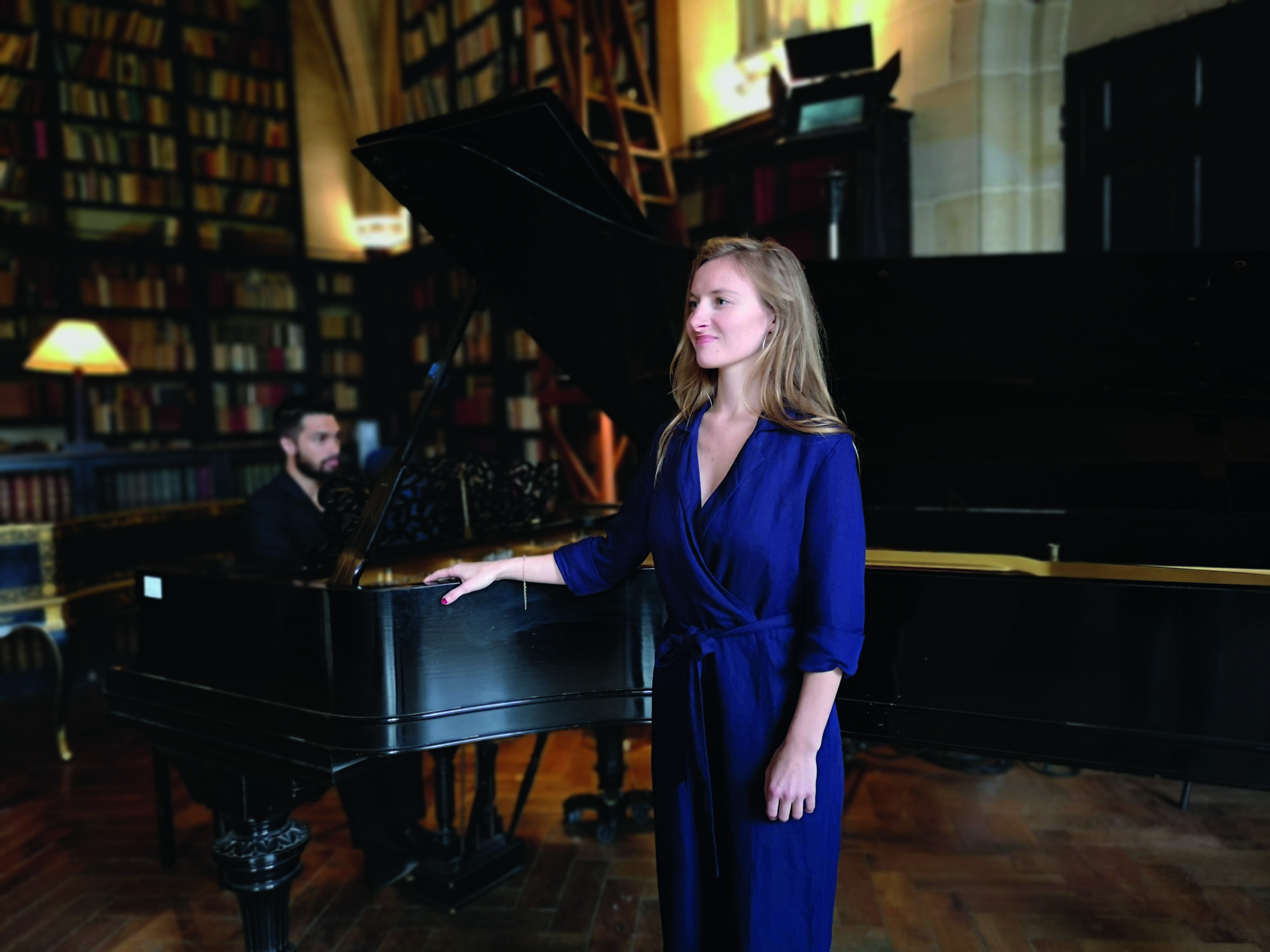 The Royaumont Foundation focuses particularly on vocal music, hosting ensembles for residencies and providing laureates with an opportunity to train further in the fields of medieval music, vocal polyphony, French mélodie, lieder, and opera.
Famous opera arias
from1 500 €
Piano and voice duos | Two Foundation laureates, who since graduating have performed in the most famous opera houses and concert halls, have devised an adaptation in duo form of famous arias by Mozart, Rossini, Verdi, Bizet, Puccini, Wagner…
The Orsay-Royaumont Academy Laureates
from 1 500 €
Piano and voice duos | The new generations of singers of French mélodies and Lieder have been trained by the unchallenged masters of their art.
Mélodies and Lieder recitals, or recitals of French Mélodies and Chansons: Schumann, Schubert, Ravel, Chausson, Poulenc, Wolf…
Medieval choral song or Madrigals and other Renaissance songs
from 1 900 €
Four-voice ensemble | Royaumont has always emphasized this repertoire, and our artists are intimately familiar with the works of the great composers of that time. They have inter alia devised programs centered around the work of de Machaut, von Bingen, de Vitry, Dufay, Binchois, Janequin, Palestrina, Gesualdo, Monteverdi, Byrd…
Cavaillé-Coll organ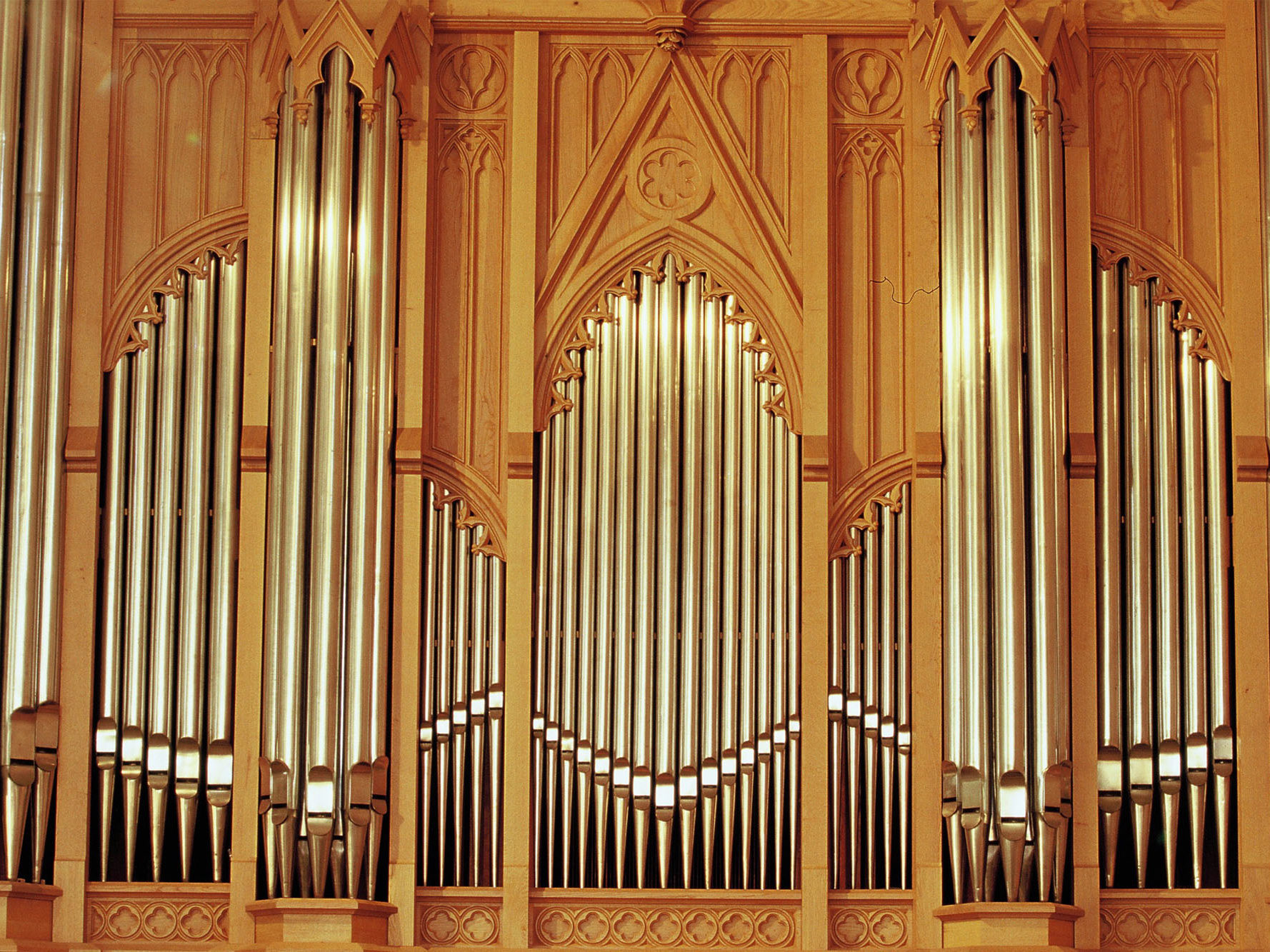 The monks' refectory, the Abbey's most grandiose hall, is home to a large organ by Aristide Cavaillé-Coll, built in 1864 and installed at the Abbey in 1936. Listed as a French national monument, this magnificent instrument was the focus of major restoration work from 2002 to 2007, over a total of 17,000 hours. It has 2,573 pipes. A beautiful Neo-Gothic case was built using woodwork made from Alsatian oak. This remarkable instrument is used regularly by artists in residence as well as by organ students from the Paris Conservatory, thus enhancing its conservation.
Sacred and/or secular repertoires
from 700 €
Liszt, Debussy, Fauré, Frank…
Recital by a laureate trained at the Paris Conservatory
from 1 200 €
Recital by an artist in residence
Famous tunes from classical, pop, and jazz repertoires
The 1732 Vater harpsichord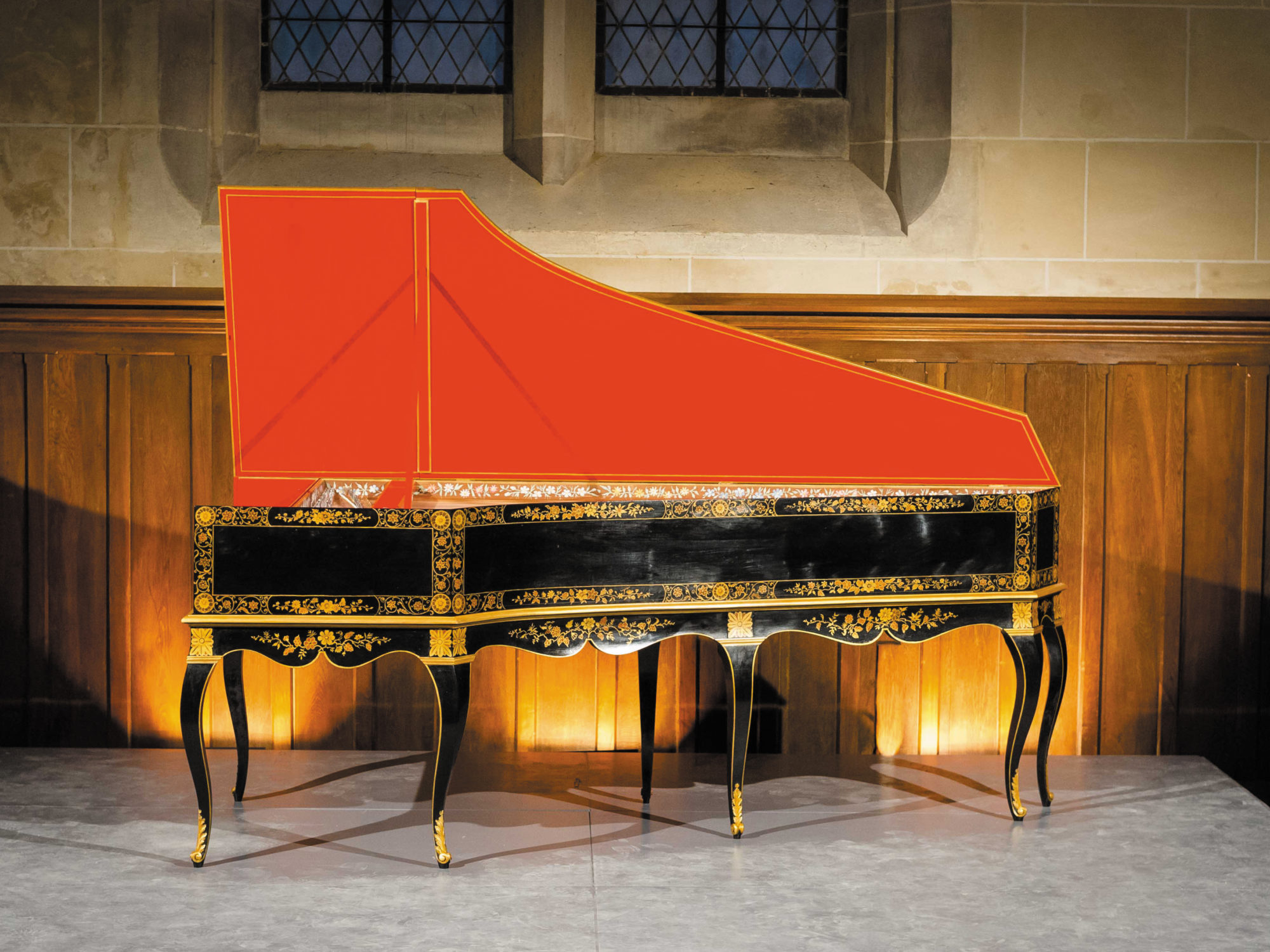 In 2018, donors to the Foundation funded the construction of a 1732 Vater harpsichord, a replica of the harpsichord held by the Paris Musée de la Musique, and listed as a national treasure. This instrument, with its extraordinary sound, is ideal for baroque music: listen to Bach, Couperin, Scarlatti, Haendel, Rameau… and you shall see how it makes genuine time travel possible. Recitals can be supplemented with a private visit of the François-Lang Musical Library (from 300 €).
Recitals by a Paris Conservatory laureate
from 700 €
Recitals by artists in residence
from 1 200 €
Orchestres et ensembles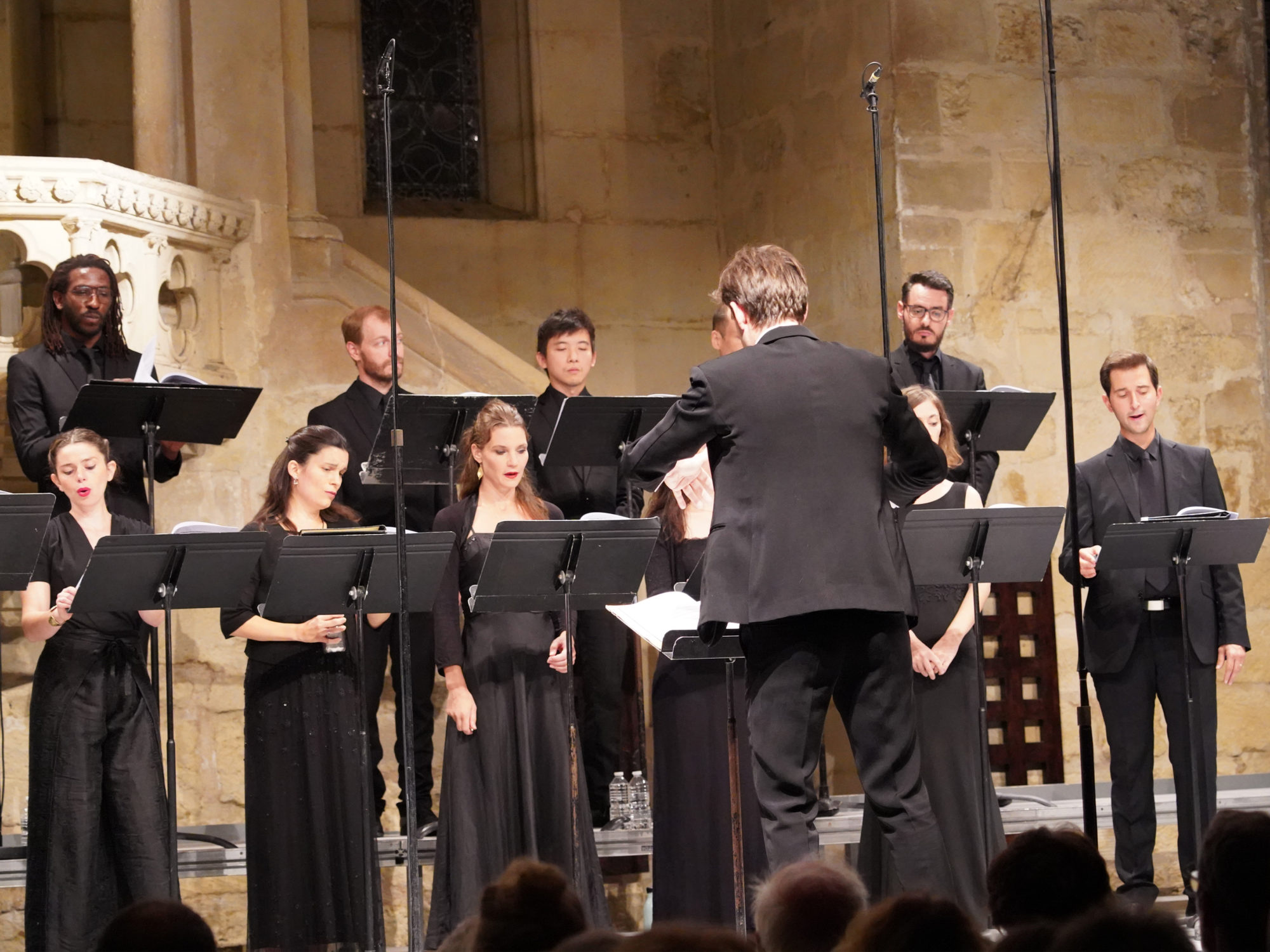 Many orchestras have had residencies at Royaumont. Their repertoires span a vast period of the history of music, from the Middle Ages to the present day. The Foundation has thus hosted, to name but a few, ensembles such as Les Métaboles, Le Consort, Organum, Micrologus, Le Poème Harmonique, Dialogos, the Diotima quartet, Pygmalion…
Orchestras and ensembles
from 4 900 €
Royaumont Festival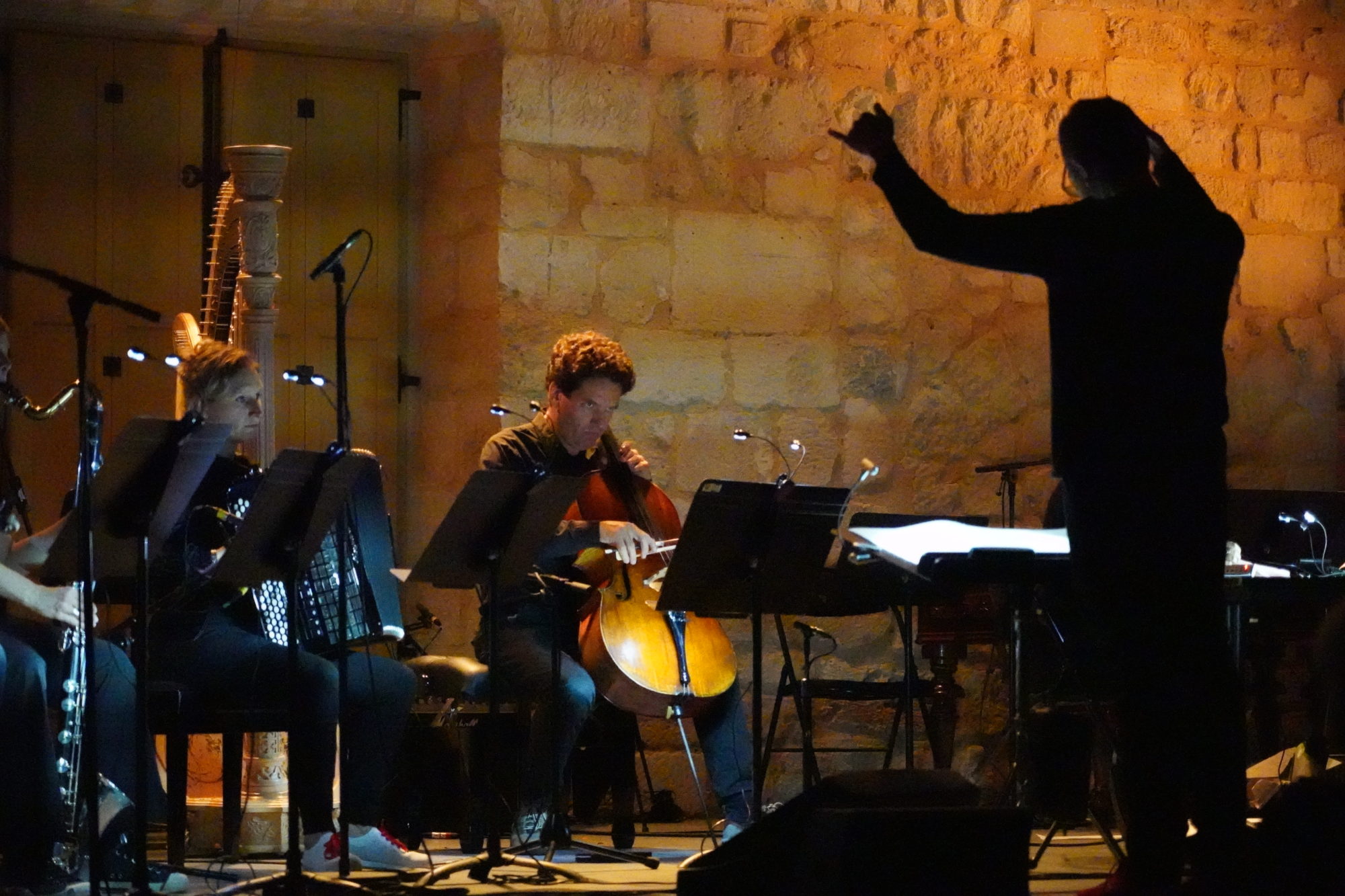 Every year during weekends in September and October, the Royaumont Festival is an opportunity to visit the Abbey differently, with attractively priced packages for groups. The Festival is the visible part of the Foundation's ongoing activity for the arts. Packages are also on offer that combine Festival attendance with a meal or afternoon tea, and therefore a memorable day at the Abbey.
Programs and information on group packages available upon request
Festival de Royaumont concerts
from 15 € / person