Visiting the abbey Visiting by yourself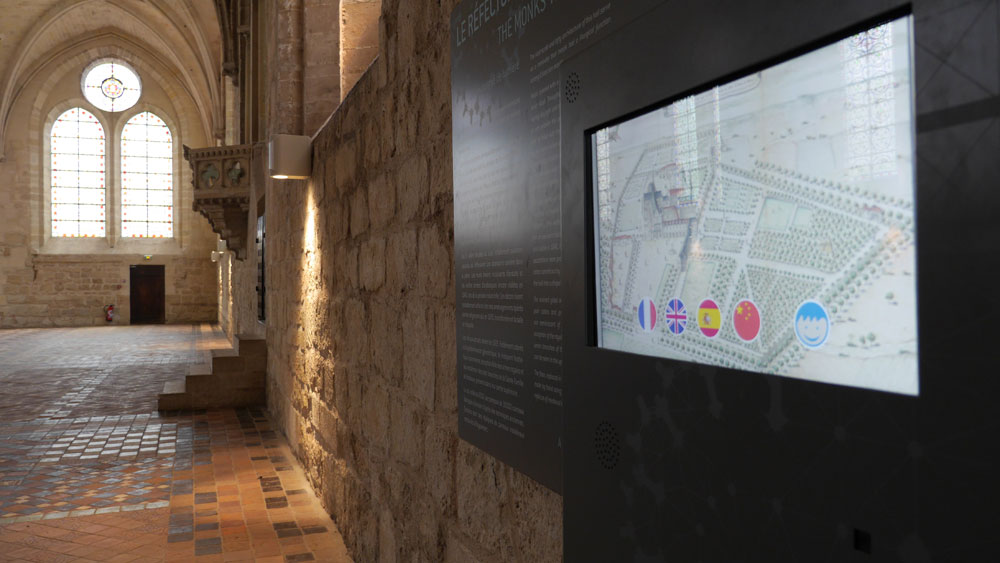 Interactive multimedia panels provide information regarding the monument's history and archeology, as well as its remarkable gardens.
Stereoscopic viewers allow you to visualize the former abbey church in 3D.
Tours for children
Two game-tours have been devised for the 4 to 12 year-olds so that children can have fun discovering the abbey's history as their attention is drawn to specific architectural details or decorative elements or furnishings. The older children can do the tours on their own, while the younger ones are accompanied by an adult.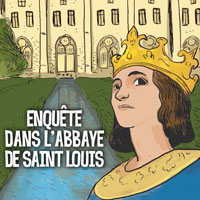 > for the 4-7 year-olds: Looking for the lost crown
Now where has King Louis' crown gone? Paul and Léa are there to help you find it! As they question the playful animals they encounter in room after room, children discover where the crown has gone, and who filched it…
> > for the 8-12 year olds: Playing detective in Sajnt Louis' Abbey
Let's help young Louis IX find out which monk poisoned the abbot! Children rise to this challenge, using their individual illustrated booklets and questioning the various monks they meet virtually in the course of their tour.
> form april to october : Royaumont arboretum
Let's go through the park, to meet the trees that populate it.
The multimedia tour also comes in a version specifically designed for younger visitors, with a playful turn, and a monk guiding them through the various parts of the abbey, explaining what was done where in the Middle Ages before telling them about current conditions and uses.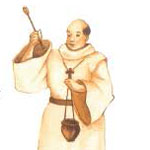 Many other activities are also available for groups of children, school-based or otherwise.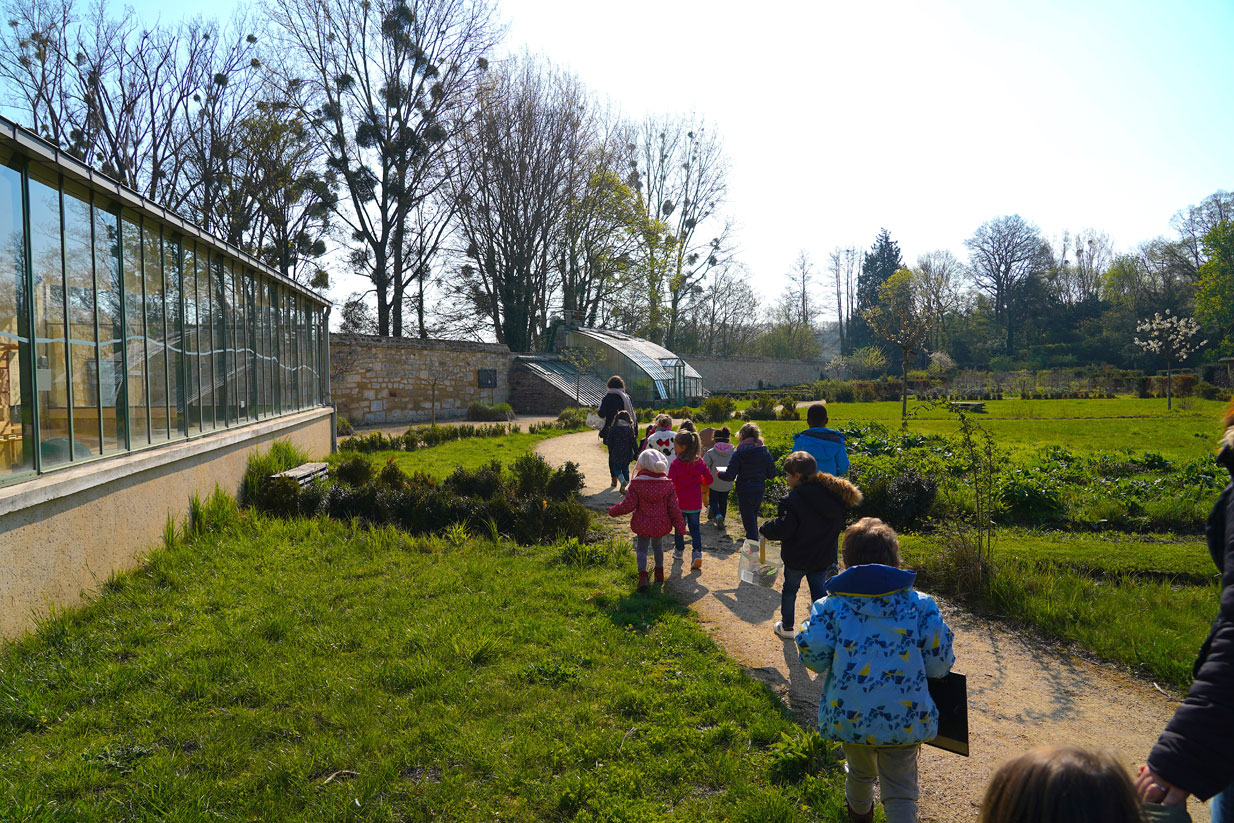 Guided tours
Over a one-hour guided tour of the various spaces within the monument and its grounds, guides share salient moments and secrets from the abbey's history.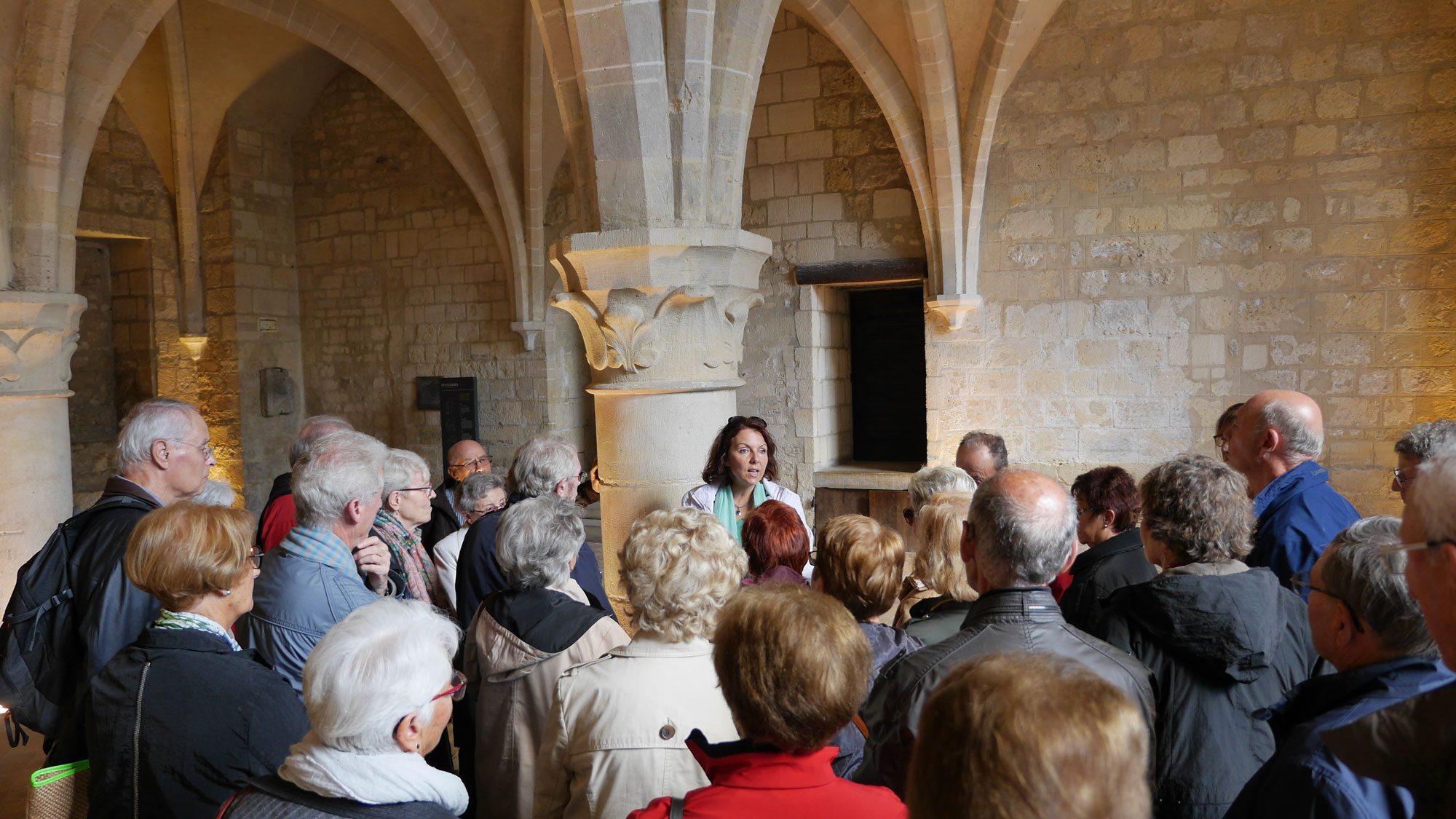 Guided tours are available for an additional 2€.
They are free to restaurant and overnight guests, people with free access to the abbey, and holders of annual passes.
Groups tour
We also offer themed tours, workshops, lectures, and concerts – not to mention meals and stays – to groups of 10 or more.