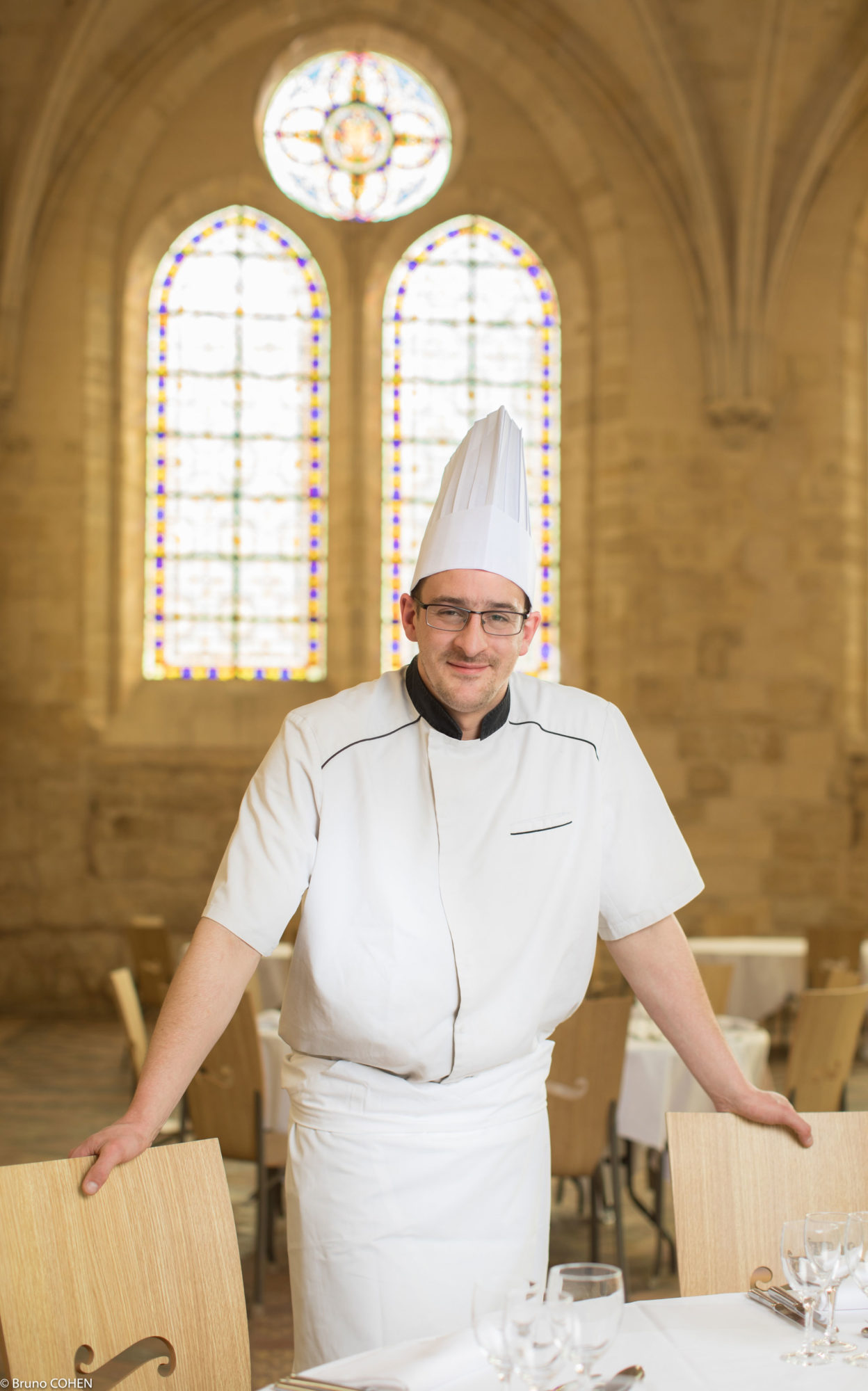 Patrick Derisbourg
Growing up in Clermont, a hub of the central plains of the Oise region since the early Middle Ages, he found his vocation in the family kitchen, where his mother cooked simple but tasty dishes from local produce for her three children and their many cousins. Patrick has fond memories of crisp squash and slender asparagus stalks his grandmother brought them from her market garden.

At the age of 19, having long helped out at home, Patrick decided to cook for others. He trained at the "Manoir" hospitality school in Gouvieux run by INFA, a public-interest foundation. He was selected by Alain Montigny, a Michelin-starred chef then at the Dolce four-star hotel in the forest of Chantilly, where Patrick rapidly advanced to station chef.
Patrick then came to Royaumont, inspired by the Abbey's environment and history, in 2008. He became its Chef in 2013 at the age of just 23. The following year, he helped create an experimental Kitchen Garden in the northern part of the grounds. Since then he has frequently worked with the artists staying at the Abbey and with guest Chefs – for example, during the 2018 Entretiens de Royaumont, Christophe Saintagne, former Chef at the Plaza Athénée (one of France's top restaurants with five toques in the 2010 Gault & Millau) and at Le Meurice.
Patrick Derisbourg's cuisine draws inspiration from this interaction, which prompts him to constantly re-think his methods and venture off the beaten path. He enjoys devising variations on a theme, for example by offering a cauliflower in a surprising range of textures and flavors such as crunchy, smoked, and mousse. He carefully selects local and seasonal produce and amplifies the flavor with a pinch of Japanese spice or a sprinkling of one of the six kinds of pepper he keeps within easy reach. Ultimately, his cuisine reflects his personality: outwardly modest, but with great depth.