Art-song repertoire
Faculty
Chistian Gerhaher and Gerold Huber
Karine Deshayes and Hélène Lucas
Christoph Prégardien and Ulrich Eisenlohr
Véronique Gens and Susan Manoff
Students
4 duos singer / pianist (all voices)
Presentation
The Musée d'Orsay and the Fondation Royaumont have been uniting to create an academy dedicated to the art of the melody and the lied, whose first edition took take place during the season of 2018-19. First of its kind, the academy seeks to help create a new generation of singers and pianists, whilst also creating links between the worlds of music and the visual arts.

Each year, four duos of singers and pianists, chosen by international auditions, are train over the course of four sessions at Royaumont, followed by a lesson in the history art at the Musée d'Orsay, allowing them to forge a connection between the museum's collection and the musical works studied.
A variety of public events are hold in parallel (master classes, teacher recitals…). At the end of this training, a CD of the candidates is recorded and a tour is organised both in France and abroad.

In 2021-2022, the 4th edition of the Académie Orsay-Royaumont is approaching the repertoires of the French melody and the German lied, both Classical and Romantic. The candidates will be coached by: Matthew Rose and Brian Zeger,Véronique Gens and Susan Manoff, Stéphane Degout and Simon Lepper…
Schedule
Selection
Selection via application
End of application
October 3rd 2021
Audition
Paris : 8th and 17th of december 2021
London : 17th of november 2021
Cologne and Berlin : 23th of november 2021
Sessions
1st to 7th of august 2022 with Chistian Gerhaher and Gerold Huber
24th to 30th of october 2022 with Karine Deshayes and Hélène Lucas
20th of 26th february 2023 with Chistoph Prégardien and Ulrich Eisenlohr
28th of April to 7th of may 2023 avec Véronique Gens and Susan Manoff

24 days – 168 training hours
Public presentations
Fenêtre sur cour[s] the last days of the training sessions : 7th august, 30th october 2022, 26th february, 7th may 2023
concert during the Festival de Royaumont in october 2023
Recitals tour in october 2023
Disc recording

En co-production avec le musée d'Orsay et B-Records pour l'enregistrement discographique.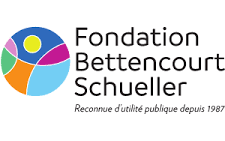 La Fondation Bettencourt Schueller est le mécène principal du Pôle Voix et répertoire de la Fondation Royaumont.