In medieval times, this building had two vaulted floors. The warming room proper was on the ground floor, and had a fireplace. The warming room gradually ceased to be used as the number of resident monks dwindled and in the 18th century it appears to have been a kitchen. We do not know what the room on the upper floor was originally for, but shortly before the French Revolution, it was a library. To the East there used to be a staircase leading from the cloister to the monks' dormitory.

The building was completely remodeled in the 19thcentury. In the process, the medieval vaults and the monks' staircase were destroyed. The new plans provided for three floors, with an infirmary and a sacristy.

A new kitchen was installed in 1977 and then renovated in 1996. On the upper floors, the apartments designed and outfitted in the 40s were converted to offices at the end of the 80s.

In 2016, the building was entirely restructured to accommodate two levels of storage for stage and event props, connected via a freight elevator.
The ground floor now has cold storage for the new kitchen, which was installed that same year in the monks' building, in close proximity to the dining rooms.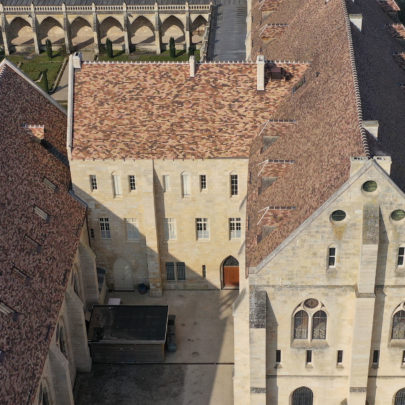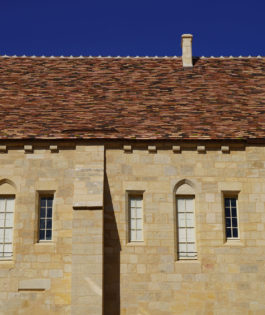 The warming room building